Personal Trainer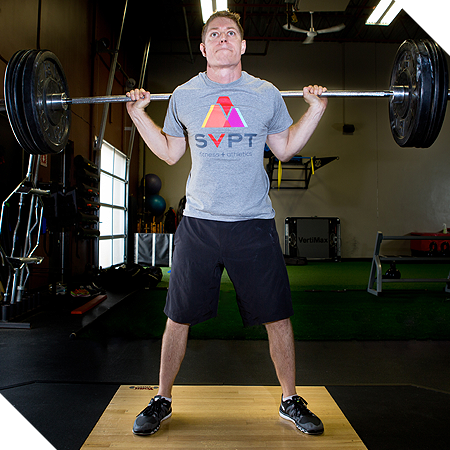 Certifications:
Nationally certified personal trainer through CSEP (Canadian Society for Exercise Physiology)
Diploma in Exercise Science
Certified through AFLCA (Alberta Fitness Leadership Certification Association) in Resistance Training, Portable Equipment Designation, and Group Fitness
Standard First Aid
CPR Level C-AED through St. John Ambulance and the Canadian Red Cross
History:
Cameron has been involved in all things fitness as long as he can remember, with a passion for strength and conditioning training and anything to do with becoming leaner, stronger or more powerful.
Trainee Type:
I've had the pleasure of training an assortment of some of the most diverse clientele ranging from a national level gymnast and powerlifter, to weekend warriors, obstacle racers, and a mom who just had her baby. What matters most is helping clients reach their goals through solid information and teaching the correct and most productive methods for them to utilize as individuals to reach their own personal goals.
Training Philosophy:
"Absorb what is useful; reject what is useless." -Bruce Lee
I'm not an Olympic lifting guy, or a powerlifting only guy. I don't deal just in kettlebells or HIIT or steady state. There is never only one way to reach goals. I'm an all of those and none of those guy…. I'm a results guy. I'm only interested in solid methods, principles, and the correct tools that can produce the intended results. So, I try and take from all the good and utilize the many methods out there and throw out the stuff that really doesn't produce a result that will help an individual reach their goals.
"Train hard but train smart." -Cameron Hood, CSEP-CPT
Favourite Exercise:
Squats!! They are a basic human movement; they build muscle all over; you can utilize them for fat loss; you can utilize them for weight gain, and you can use them for overall body composition. Squats build muscle all over; they're a functional movement, mobility movement, and a stability movement. You can use them in assessing deficiencies. They're an injury prevention movement and a joint strengthening movement. They are a versatile, do anywhere movement, and they increase overall power.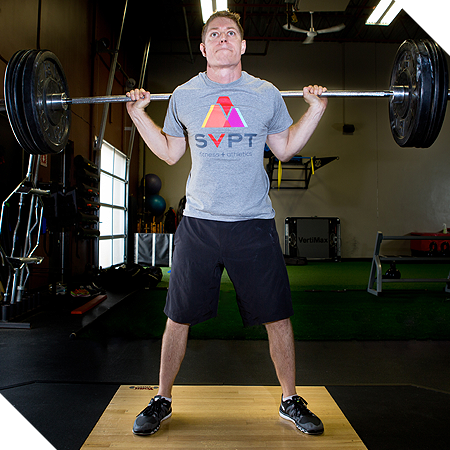 Testimonial:
I have been working with Cam for nearly a year and a half. When I started training, I did so with the hideously vague goal of being "the most fit of my life by my 40th birthday". Thanks to working with Cam, I've more than met that outcome (and I'm better at setting more specific fitness goals). His enthusiasm is contagious and highly motivating. Thanks to his knowledge and skill, I've made huge gains in strength, and I only lift twice a week, once with Cam and once on my own following Cam's program. No, you don't have to kill yourself to be fit and strong, or have the "bounce-back" factor of young adulthood, but having a trainer makes a world of difference.
– Trish M.