Personal Trainer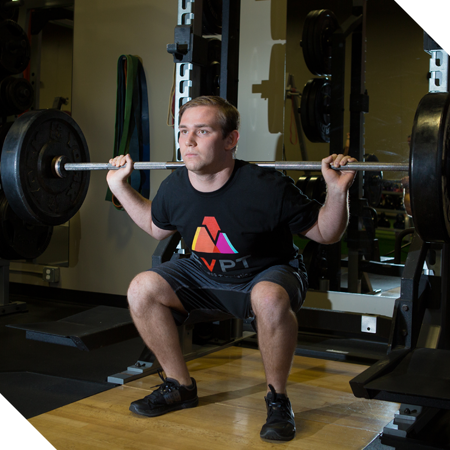 Certifications:
University of British Columbia Okanagan – Bachelor of Human Kinetics
Canadian Society of Exercise Physiology – Certified Personal Trainer
History:
Andrew's passion for sport was mostly executed via hockey, rugby, football and waterskiing. Although winning football provincials in high school football team, his love for rugby won his undergraduate seasons. Andrew played in 4 national championships with Alberta and competed in the 2018 Canadian Club Championships with his senior men's team, and walked away with bronze! Andrew continues to play with his rugby club in the summers.
Trainee Type:
Andrew trains anyone who wishes to achieve a higher-level quality of life, ranging from athletes improving performance to families living healthier and longer.
Training Philosophy:
Technique and commitment! Andrew strongly believes that commitment to yourself, and proper movement technique creates optimal muscle stimulation, and ultimately, generating successful muscle growth and better movement patterns.  Which can translate into a better life and/or sport performance.
Favourite Exercise:
Andrew loves to squat! Squatting is a great exercise to strengthen and increase mobility in the whole body. A movement done throughout life, starting at early childhood, that improves daily activities such as gardening to powerful movement from high end athletes. With multiple bilateral and unilateral variations, squats benefit anyone and everyone.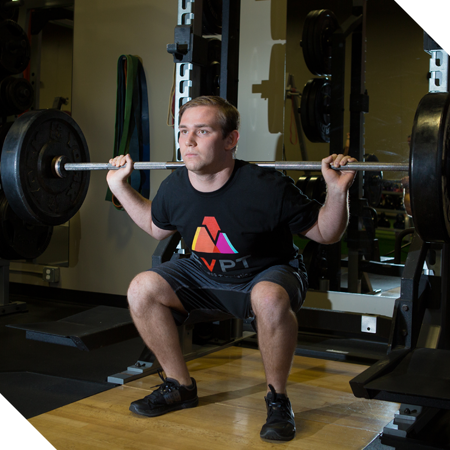 Testimonial:
"Andrew has been great since the time we (I and my friend go there together) started workout at SVPT. To start with, he did a thorough assessment of both of us to understand all the aspects of our current fitness level and developed an exercise plan that suited our individual goals/needs. He is very dedicated, accommodating, flexible, friendly and very supportive. I do have certain preexisting conditions that he is very contingent about and always pays more attention not only to make sure that I am doing the exercise in the proper way to avoid any injury but also to build strength in those weak areas. Schedule wise, he is very flexible and accommodating as I and my friend both are working full time and sometimes we have to adjust our plans. All in all, Andrew is a wonderful trainer to work with, I will strongly recommend everyone to have him as their personal trainer. Also, SVPT is a great place to do exercise."
– Rajesh K.