Personal Trainer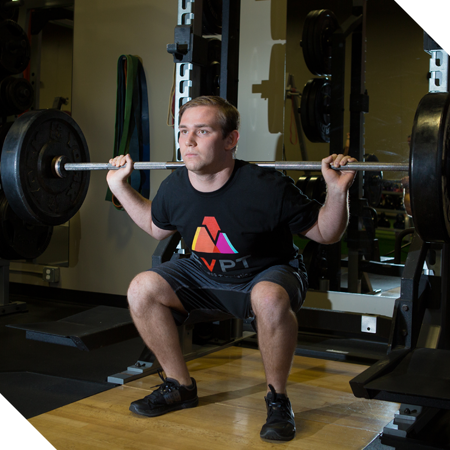 Certifications:
Bachelor of Human Kinetics, University of British Columbia Okanagan
CSEP-CPT (Canadian Society of Exercise Physiology – Certified Personal Trainer)
History:
Andrew's passion for sport was mostly executed via hockey, rugby, football and waterskiing. Although winning football provincials in high school football team, his love for rugby won his undergraduate seasons. Andrew played in 4 national championships with Alberta and competed in the 2018 Canadian club championships with his senior men's team. Placing bronze! Andrew continues to play with his rugby club in the summers.
Trainee Type:
Anyone who wishes to achieve a higher-level quality of life, ranging from athletes improving performance to families living healthier and longer
Training Philosophy:
Technique and commitment! I strongly believe commitment to yourself, and proper movement technique, creates optimal muscle stimulation, ultimately, generating successful muscle growth.
Favourite Exercise:
Squatting is a great exercise to strengthen and increase mobility in the whole body. A movement done throughout life, starting at early childhood, that improves daily activities such as gardening to powerful movement from high end athletes. With multiple bilateral and unilateral variations, squats benefit anyone and everyone.